The hotel sector will soon have to cater for a new type of guest, starting from the medium-low end of the market.  Tomorrow's guests will be increasingly tech-savvy and sophisticated.
Failure to develop adequate service strategies and provide well-equipped spaces could lead to serious diversification in future years. If the necessary preparations are not made now, operators could easily see their hotels being out-done by competitors who are less experienced but have more innovative ideas.
Unfortunately, not many hotels are ready to lead the way. Everybody – or nearly everybody – feels more confident dealing with the known rather than the unknown. Yet, the hospitality market needs a new generation of business people with transversal skills and open minds.
So how can you improve your business in just a few simple steps?
the businesses destined to succeed are those with a MARKETING SYSTEM capable of reaching new guests and transforming them into regular customers. 
Modern technology offers various ways to move forwards, but many hotels are still stuck with systems developed twenty years ago. Hospitality businesses need to adopt the latest methods of communication, such as instant messaging, and create a specific image in the minds of potential customers. 
THE CULT OF WELLBEING: In a not very distant future, the health spa will become a place of mental as well as physical wellbeing. In fact, this trend has been obvious for years. In future it will no longer be enough to have just a sauna with hydromassage to attract new customers. The successful spas will be those that create an environment conducive to meditation. It is no coincidence that the worlds of wellness and neuroscience are finding more and more common ground..
WELL DESIGNED AND WELL EQUIPPED SPACES: Restyling the rooms with a view to improving both comfort and quality helps improve your image, especially if the changes made are focused on raising standards.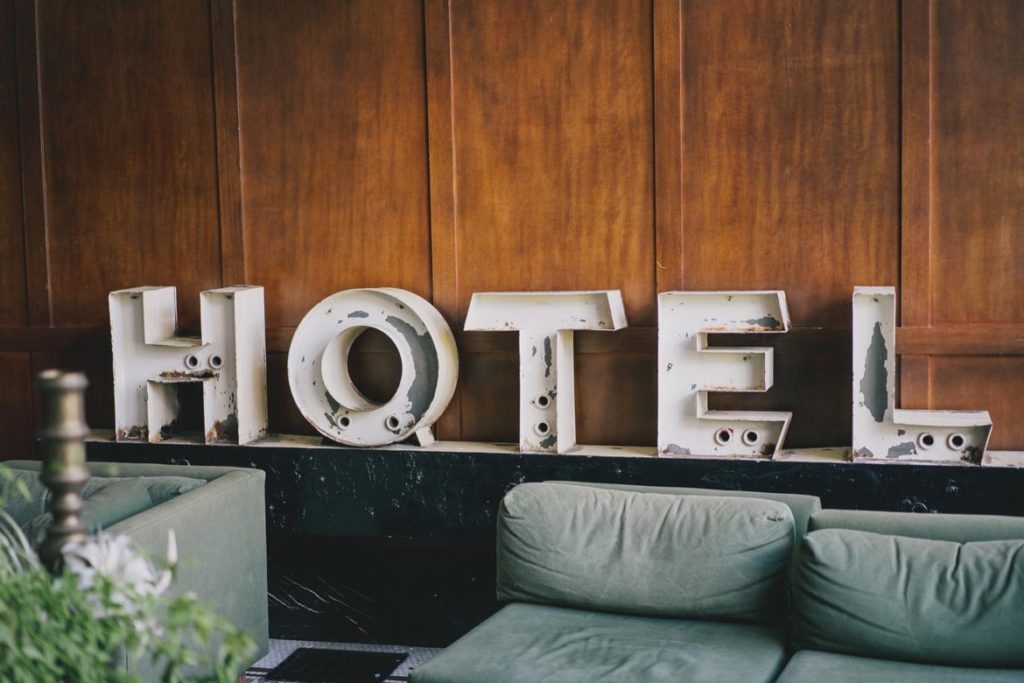 Future guests will be quite different to those of the past, and will expect hotels to provide environments equipped with the latest digital devices and systems. Change may not be immediate, of course, but "millennial" guests will certainly be far more attentive to new technologies and solutions. 
In future, guests will want to control room lighting and other appliances directly from their tablets.

They will also want to connect  Bluetooth to the bathroom mirror to download content in streaming, and bathroom mirrors will need built-in speakers to allow guests to listen to audio content.

The desk will be a thing of the past too: millennial guests will be used to working while sitting or lying on the bed.

A shower will be enough: there will be no need for a bath.

Tomorrow's rooms will only have hard floors, because these are perceived as more hygienic than carpet.

Rooms will no longer need a traditional wardrobe. Millennials are not used to hiding things away.

 

Rooms will be concentrations of digital technology. For example, modern televisions will add artistic touches, functioning as "paintings", and offering the chance to change image frequently.

 

Tables and chairs will not be needed since millennials almost never request room service.

 

Hotel operators will have to be more attentive to the physical and mental wellbeing of their guests and install fitness equipment such as yoga mats, exercise balls and weights in the room.

 
How to proceed? The answer is always the same: customisation. Operators must understand the desires and aspirations of their customers.
Amaranto has 30 years of experience in the design and construction of premium hospitality projects and offers customised and economically competitive solutions in the form of targeted changes to improve room quality.