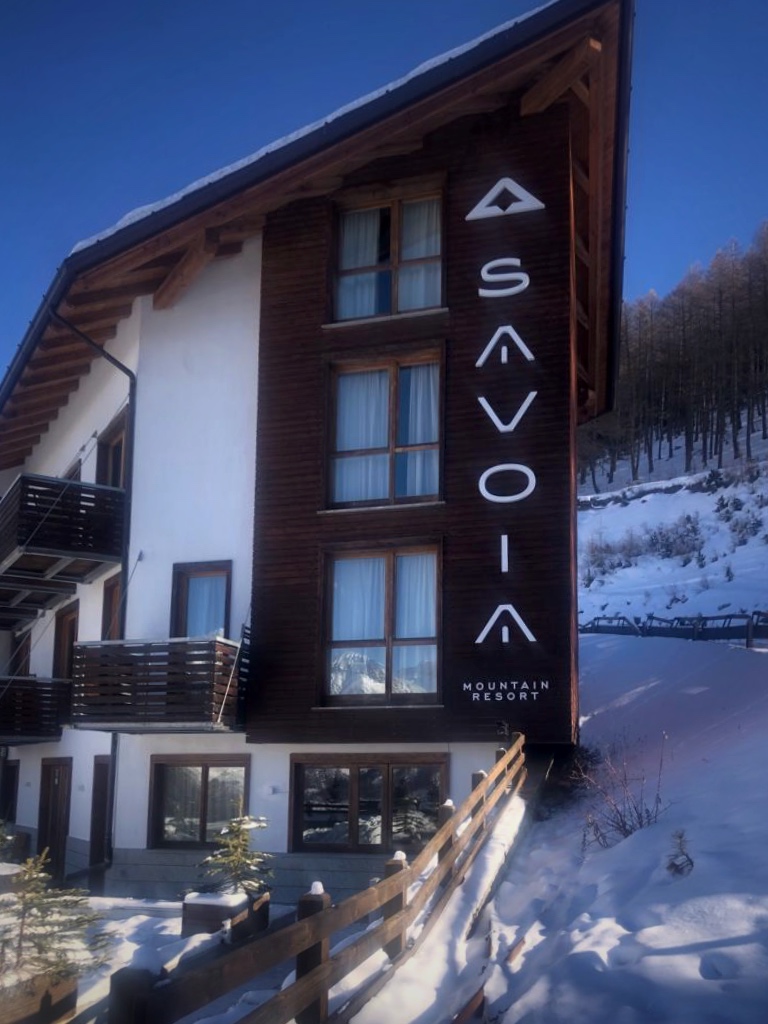 Savoia Mountain Resort is a charming hotel in Bardonecchia, a popular mountain resort in the Italian Alps.
When Amaranto spearheaded the renovation of the guest bedrooms, we chose a traditional Alpine style with a touch of modern elegance. The atmosphere is welcoming and authentic and creates the ideal setting for guests seeking to experience the beauty of the Italian Alps without having to renounce modern, customised accommodation.
The renovation project included the creation of a fully equipped wellness centre complete with indoor swimming pool, where guests can relax, enjoy regenerating spa treatments and maintain their daily fitness routines.
Restructuring work also extended to the hotel's in-house restaurant, "La Volpe", which offers a gourmet menu. The food offering celebrates local and Italian cuisine and style, with a focus on top-quality, fresh ingredients. We also added a touch of style to the public bar, the perfect place to relax and enjoy a drink after a day in the mountains.
Thanks to its renovated interior, the Savoia Mountain Resort Hotel offers superb comfort and luxury in a splendid mountain locality.